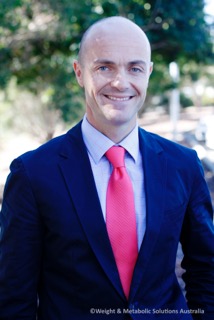 Dr William V. Braun MD (Hons)
PhD FEBU FRACS SQNLDR
Advanced Laparoscopic Surgeon
Dr William Braun is a General Surgeon with sub-specialty training in Advanced Laparoscopic Upper & Lower Gastro-Intestinal & Metabolic & Hernia surgery.
He underwent his advanced training in surgery in Sydney, and had further 2 years of post fellowship training in his areas of interest under the guidance of leading Australian and overseas surgeons.
Having had a large experience in laparoscopic gastric banding & sleeve gastrectomy, Dr Braun had further training in the USA to learn laparoscopic Roux-en-Y gastric bypass surgery from the pioneers of this approach.
Renowned for surgical precision, attention to detail, and strict post-operative management, Dr. Braun's mission is to deliver high standard surgical care. He is dedicated and committed to provide timely and quality surgical services to his patients.
Dr Braun has successfully performed weight loss surgery on over 1000 patients.
Dr Braun chose to become a weight loss specialist after witnessing the profound positive impact metabolic surgery can have on a patient's health and quality of life. Where as conventional medical care tends to focus on treating the consequences of obesity, such as diabetes, heart disease, and joint degeneration, bariatric surgery treats the cause of these and many other common medical problems in a powerful and efficient way.
Weight loss surgery is the only treatment that can put type 2 diabetes into remission, alleviate sleep apnoea, and improve fertility. It is wonderful to assist patients toward a happier, healthier and brighter future.
Learn more about Dr William Braun: www.drwilliambraun.com.au
Speciality
General Surgery, Upper & Lower Gastro-Intestinal Surgery
Obesity Surgery
Current Clinical Positions Held and Experience
Accredited Specialist Laparoscopic Gastrointestinal (GI); Metabolic & General Surgeon and Gastrointestinal Endoscopist at:
North West Private Hospital, Everton Park, Brisbane
Wesley Hospital, Auchenflower, Brisbane
Holy Spirit North Side Private Hospital, Chermside, Brisbane
Redcliffe Public Hospital, Brisbane Metro North Health Service
Caboolture Private Hospital, Caboolture
Montserrat Day Hospitals, Brisbane
Sunshine Coast University Private Hospital, Birtinya, Sunshine Coast
Health Centre at Enoggera Barracks, Department of Defense
Surgeon at RAAF Specialist Reserve (SQNLDR)
Memberships and Associations
Fellow of Royal Australian College of Surgeons (RACS)
Gastroenterological Society of Australia (GESA)
Obesity Surgical Society of Australia and New Zealand (OSSANZ) and International Federation for Obesity Surgery (IFSO)
Member of Australian and New Zealand Gastric and Oesophageal Surgeons Association (ANZGOSA)
Vice President for Internal Affairs and Chairman for Oceania – International High Tech Surgery Club (HTC)
Member of the Society for Surgery of the Alimentary Tract (SSAT)
Full member of Society of American Gastrointestinal and Endoscopic Surgeons (SAGES)
Member of the general Surgeons Australia (GSA)
Active member of the World Association of Urology –SIU
Member of the Australian Medical Association QLD (AMAQ)
Australian Fitness Professional
Recreational Aviation Australia and CASA
Clay Target Clubs Association